If your home, office, or facility needs a new roof or roof repair work performed, you will need the best roofing company Wellington residents and business owners trust. A sound roof protects the residence or building from the environment and intrusion of moisture that may damage the structure. If your roof needs repair or replacement, your roofing Wellington company is here to help you.
Wellington Roofing Services
Over the years, our roofing company has served the residents and business owners of Wellington in providing the right services that ensure a sound roof for your home, office, or facility. Our services consist of four different areas each designed to ensure that your roof is sound.
Inspection: Regular inspections, especially after a big storm will catch the small cracks and indentions in your roof before they become big issues. This means saving hundreds, if not thousands of dollars with our inspection services that evaluate the condition of your roof, so you can make the best-informed decision about whether to repair or replace it.
Repair: If your roof needs repairs, we are the company to call. Our experienced roofing technicians can replace torn shingles, address the small cracks and indentions, and repair the roof so that it is sound once more. Before we start any repair, we will let you know about the issue, so you can decide whether to address it now or later.
Replacement: If your roof needs replacement, we can do the job at a low, competitive price. We can install roofs made of the materials of your choosing and do so in a prompt, professional manner. This means that the installation process proceeds as quickly as possible while maintaining the best in high-quality standards, so your roof is properly installed.
Maintenance: Regular maintenance of your roof will help it last for many years. Our services are designed to inspect, replace shingles that are wearing out, and make small, inexpensive repairs before any damage becomes a big, expensive issue.
We also back our services with a warranty, which means that if an issue caused by our repair or replacement comes up, we will be there to correct it as soon as possible. We have earned our reputation over the years by providing the best in roofing services, but it is only as good as the last customer we serve.
Wellington Roof Repair Services
Wellington's extreme weather can wear on a roof over time. The heat, humidity and heavy storms can cause damages that require repairs. We offer emergency service roof repairs because we understand the need to protect your home and family.
We service homes, apartment and office buildings, storage facilities, retail establishments, and virtually any other structure this is in need of a roof. We offer comprehensive inspections for single-family homes and a myriad of commercial and industrial structures.
We will look at any areas of the roof that you may already see issues with, as well as inspect the rest of the system to head off any potential problem areas.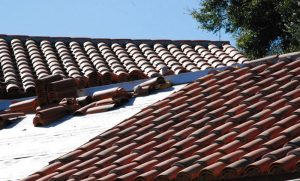 We will promptly address any damage and repair any leaks in short order. If you own a business or commercial property and are in need of quality exterior renovations, Ranger Roofing has the solutions to all of your needs.
We are the roofers Wellington residents count on for everything from residential roof repairs to commercial roof replacements.
Why Choose Our Roofing Company in Wellington?
What separates our roofing services from the competition is our dedication to providing the best roofing repair, maintenance, and replacement for your needs. Our dedicated staff of roofing technicians are here to ensure that your new roof is installed correctly and with minimal disruption. We also provide you with a selection of roofing materials to meet your needs and services that exceed your expectations.
Your roofing company Wellington residents and business owners trust offers top-flight services for a low, affordable price. From inspection to repair, maintenance, and replacement, the best roofing Wellington business owners and resident can expect comes from our services. Do not wait, call today and talk to our friendly, courteous staff who will explain what we do, answer your questions, and provide the best in roofing services for a low, competitive price.