what we do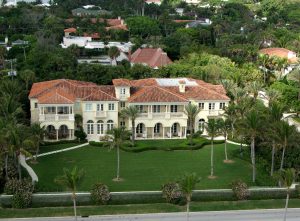 Ranger Knows Roofs.
Larry Loftus, owner of Ranger Roofing Corporation, has been in the roofing industry for 44 years and has been one of South Florida's most trusted, Licensed Roofing Contractors for the last quarter of a century. Mr. Loftus understands the true dynamics of properly operating a roofing company in South Florida.
Our goal is to educate our clients and prospective clients about the best possible roof system to meet their specific needs as well as accommodate their particular budget.
Ranger Roofing's technicians, like the owner, are fully experienced and knowledgeable in commercial, residential and industrial roof systems. With this knowledge Ranger Roofing will design and propose a roof system that meets your specific needs, not the needs of others. Every building is different just as every building owner is different, we feel it is our responsibility to fill these particular needs appropriately.
The technicians and employees of Ranger Roofing Corporation have all been trained in the proper methods of installation and specialized roofing practices.
In addition to properly training our technicians on the correct roofing practices we also provide extensive safety training. Our crews and supervisors are OSHA-certified and are known for keeping the jobs sites safe, clean and efficient. In addition, Ranger Roofing owns all equipment needed to complete any job, including a fleet of pickup trucks, dump trucks and a crane to access tall and hard to reach structures.
Centrally located in beautiful Palm Beach County, Florida we are able to provide our expert services in Martin, Palm Beach and Broward counties. We are eager to assist you Call Today!!
Ranger Roofing Corporation has an A++ rating with the Better Business Bureau as well as a spotless record with the Construction Industry Licensing Board and the Florida Department of Business and Professional Regulations.
At Ranger Roofing, we will continue to strive for excellence and rise to meet any challenge.
Residential Roofing
Condominiums
Commercial Roofing
Small and Large Leak Repair
Emergency Post Hurricane/Storm Repairs
Why Us
Ranger Roofing handles residential, commercial and roof repairs which makes us your one-stop shop for all of your Palm Beach County Roofing needs.
We are fair, straight-forward and will treat you with the respect you need to have full confidence that you are working with the right roofing contractor.
If you have an emergency and need repairs quickly, we are available 24/7 to help you. Call us today 561-842-6943
testimonials