Ygrene & Ranger Roofing Offer Easy Financing
NO MONEY DOWN
100% FINANCING
NO PAYMENTS FOR UP TO 12+ MONTHS
BASED ON AVAILABLE HOME EQUITY
Ranger Roofing has partnered with YgreneWorks for homeowners. Improve your home efficiency with roofing services. Now is the time to make the improvements you have been waiting on.
Ranger Roofing is a Certified Partner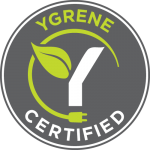 YgreneWorks is an award-winning, no money down property assessed clean energy financing program that can be used in Florida for hurricane and efficiency home improvements.
How it Works
1. Contact us.
2. Get approved quickly and easily.
3. Complete your roofing project.
The smart alternative to traditional credit-based financing
Get all your qualfying projects done at once

Stop worrying about which home improvements to take on first. Now you can bundle new efficient windows, insulation, and a cool roof into one project.

No up front payment.

Upfront payments are the #1 barrier to moving forward on home improvements – especially those that cut energy usage.

Fixed terms up to 30 years

No balloon payments. No funny business with rates. Just one low rate locked in for the long haul. Make payments as a line item on your property tax assessment bill thanks to a partnership with your local government. Terms based on service area.

Energy savings may pay for the improvements

You can control how much you save. Whether it's windows and insulation for efficiency or adding solar to the mix, we find the right balance for you and your home. And your pocketbook, of course.

Payments may stay with the property

If you sell your home, the payments on Ygrene financing may transfer to the new owner – so you only pay for improvements while you use them.

Eligibility based on property equity

Ygrene financing isn't considered personal debt. Eligibility is based on property equity, among other factors. There's no reason to take on debt for home improvements anymore. (Your credit report will be requested during the application process).
Eligible Areas
Ygrene partners with cities and counties to bring property assessed clean energy funding to homeowners. The coverage continues to grow as more cities and counties partner with Ygrene.
Ygrene is currently serving the following areas that Ranger Roofing services.
In Palm Beach County:
Boynton Beach
Lake Clarke Shores
Apply Today. Call 561-842-6943.